Our History
Take a step back in time with us. We have a proud history here at Coastlands that has been 52 years in the making. Enjoy looking through the old photos and seeing how much has changed since we first opened our doors in 1969.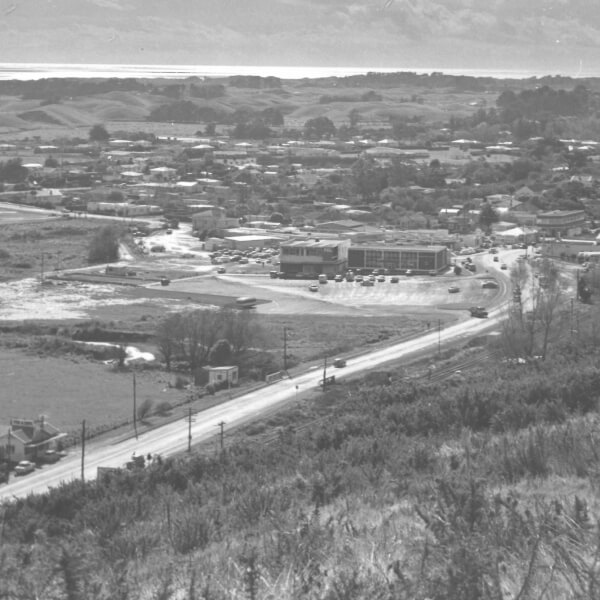 1963
"If we build it, they will come"
Accountant Ray Spackman (now known as Mr Coastlands) visits Australia investigates their shopping centres and decides that malls are the way of the future. Spackman embarks on a five-year campaign convincing local government, financial institutions and the Kāpiti community of the huge potential benefits of a shopping centre in Paraparaumu.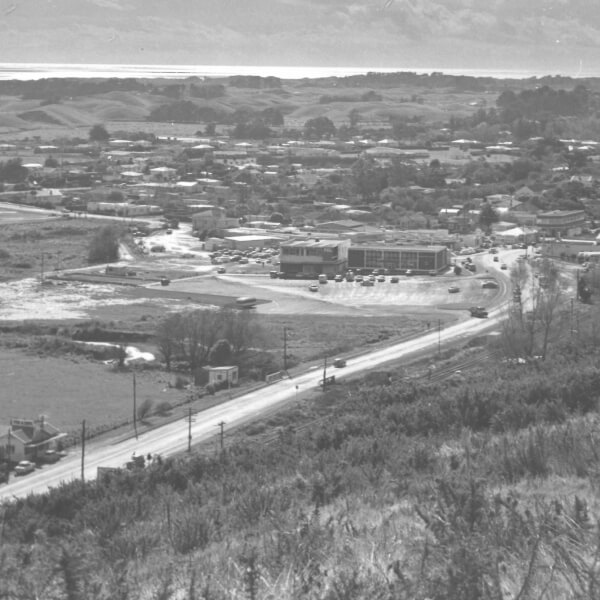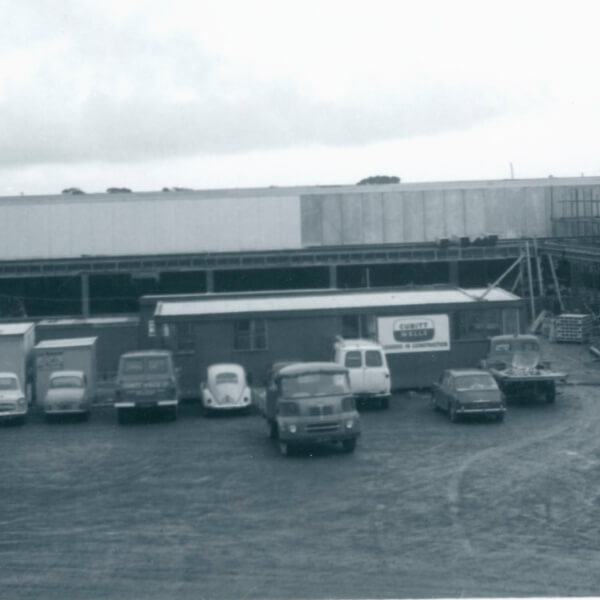 April 1969
Construction begins on New Zealand's first enclosed shopping centre
Spackman and a cohort of eight other local shareholders and visionaries are successful in their efforts to raise capital and in their negotiations with council for land use permits. Construction begins!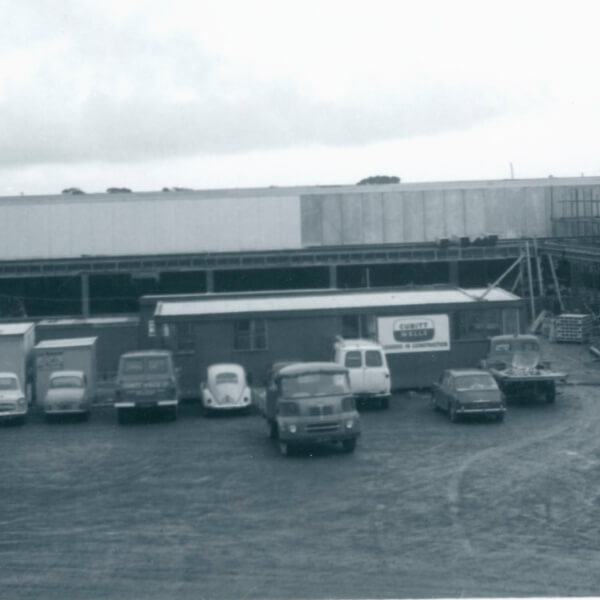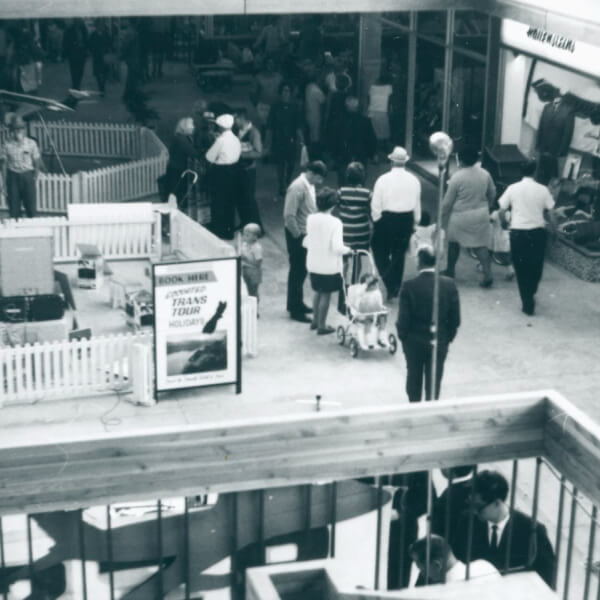 6th November 1969
The day the whole district has been waiting for
The Coastal Centre opens, with 21 shops and 6180m² of retail space. The local newspaper celebrates opening day and describes an excited community ready for the convenience and economic benefits of a shopping centre in their own region. At the time, Paraparaumu is a sleepy settlement of 5000 people. As one of the first shopping centres in New Zealand to trade on Saturdays, the centre rapidly attracts shoppers from all over the lower North Island and Wellington.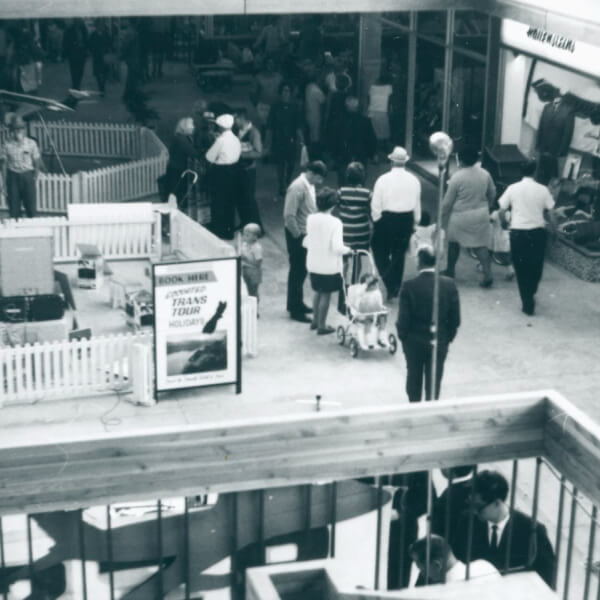 6th November 1970
On its first birthday, the Coastal Centre has already had 1.4 million customers pass through its doors!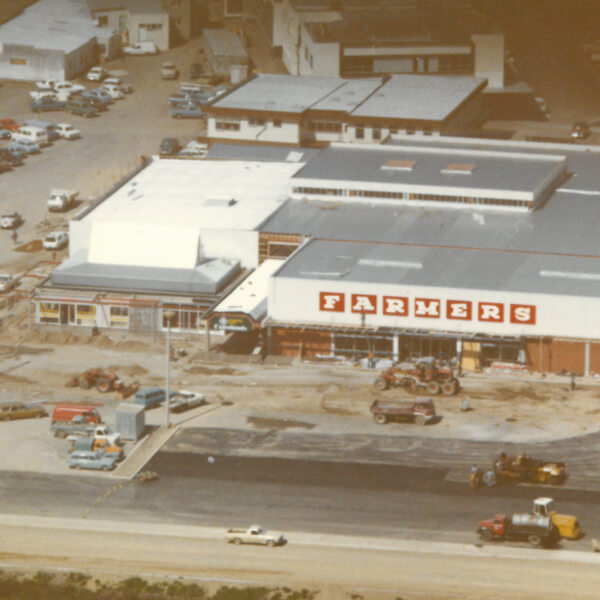 1973
Growth in size and scale
After four years of operation, the vision of Mr Spackman and his team is already hugely successful! The first extension of the shopping centre is built, which houses Farmers among other new shops. Until now, the centre had been mainly occupied by small independent retailers; the introduction of Farmers signifies growing national interest in The Coastal Centre as a shopping hub.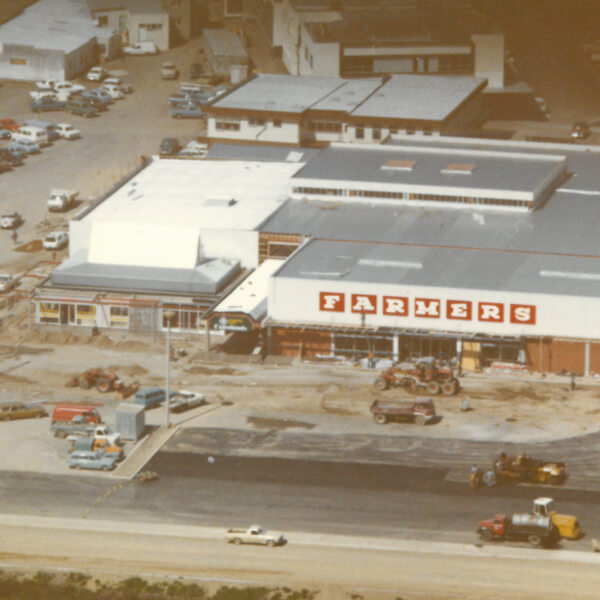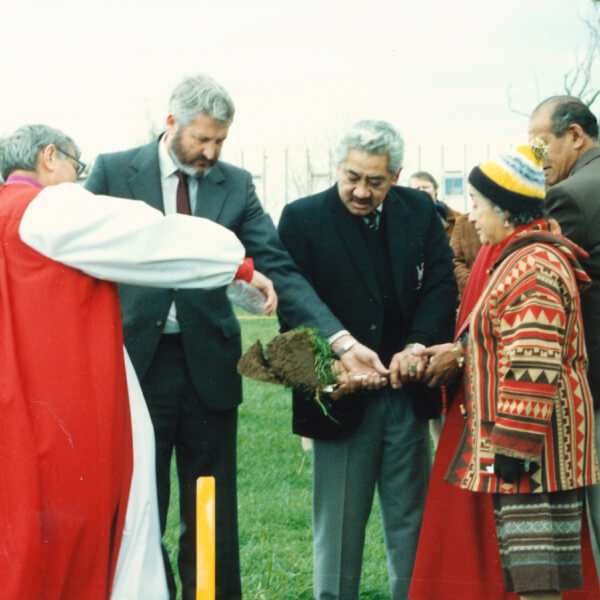 1982
A close bond with mana whenua
A unique partnership is formed between the Ngahina Trust and Coastlands Shopping Town, which allows for further development of Coastlands to the south of the Wharemauku Stream, while ensuring the local hapu can forever retain the mana of their ancestral land. Ngahina Arcade will be built on this site.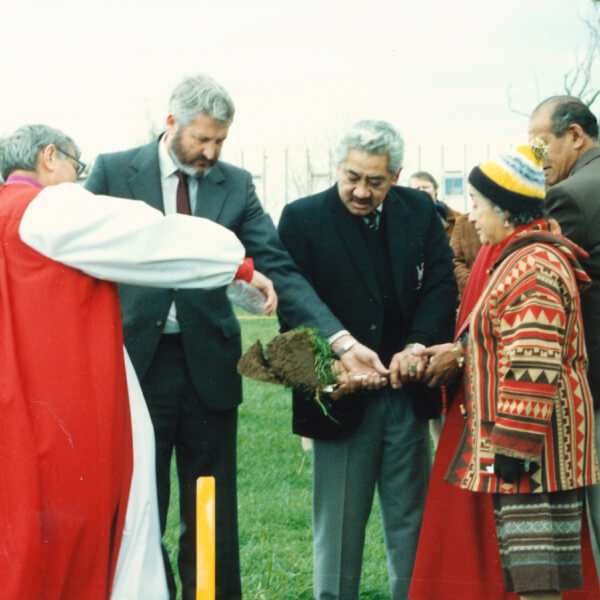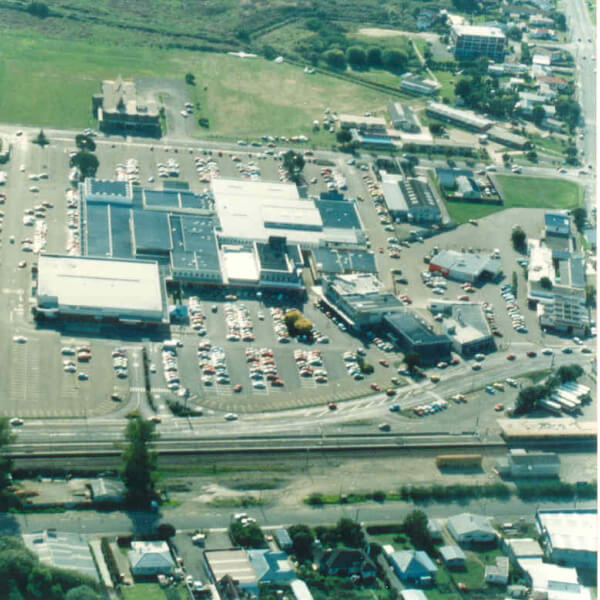 1987
A regional shopping mecca
Bruce Mansell succeeds Ray Spackman as the Managing Director of Coastlands and continues to build on his legacy, prioritising community, and growth.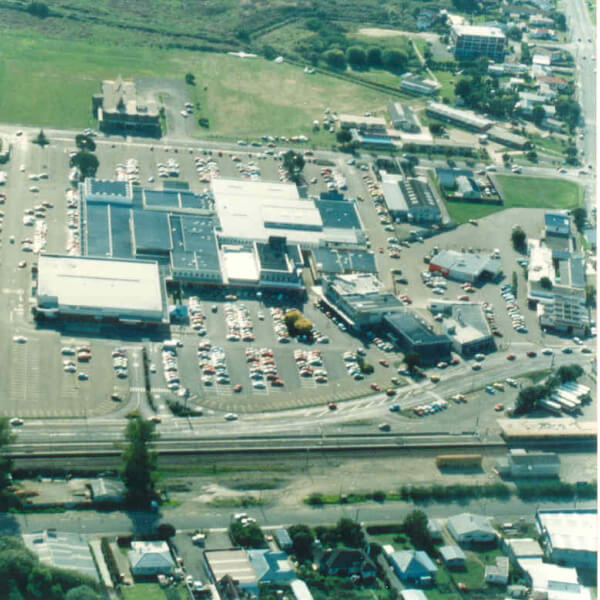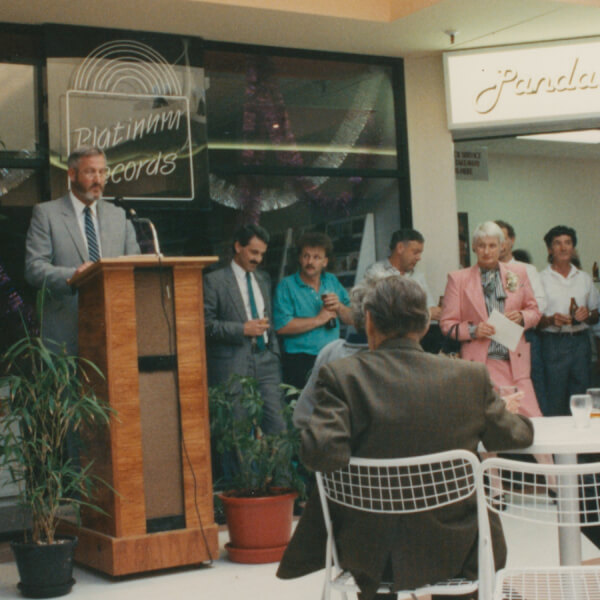 1988
100% Kāpiti
Up until 1988, several Australian banks and insurance companies had a stake in Coastlands. This year, the final company is bought out and the shopping centre becomes fully locally owned, which is still the case today. This year, Ngahina Arcade opens its doors.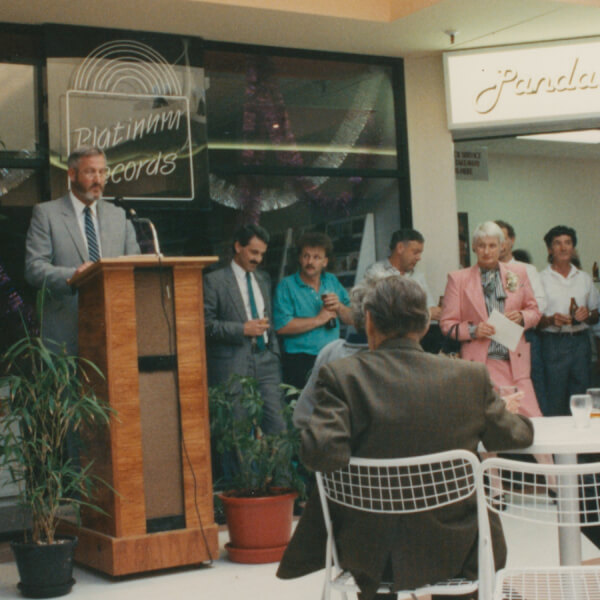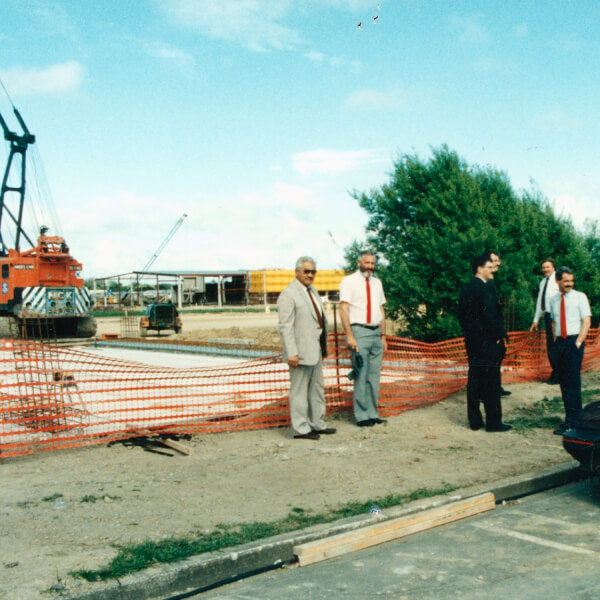 1991
Ngahina Arcade grows
In one of the biggest Coastlands expansions yet, doors open for 24 stores and supermarkets, and a food court, in the Ngahina Arcade.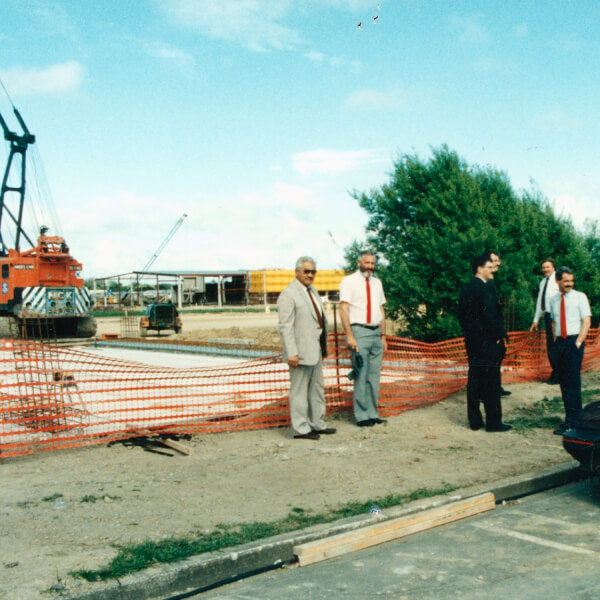 1996
Further expansion
Coastlands expands its footprint with another 1100 square metres, including the exciting addition of a four-screen cinema.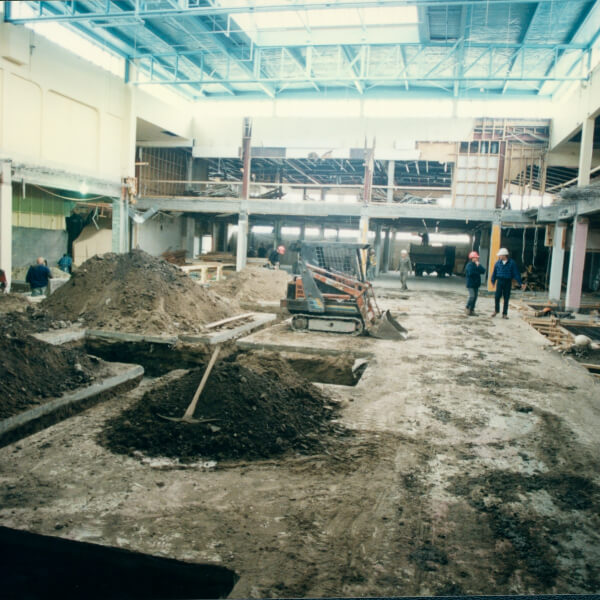 1998
A more modern image
Coastlands undergoes major refurbishments for more spacious public spaces, new flooring, and improved entrances for a more pleasant experience for shoppers and staff, and to foster the feeling of a community hub.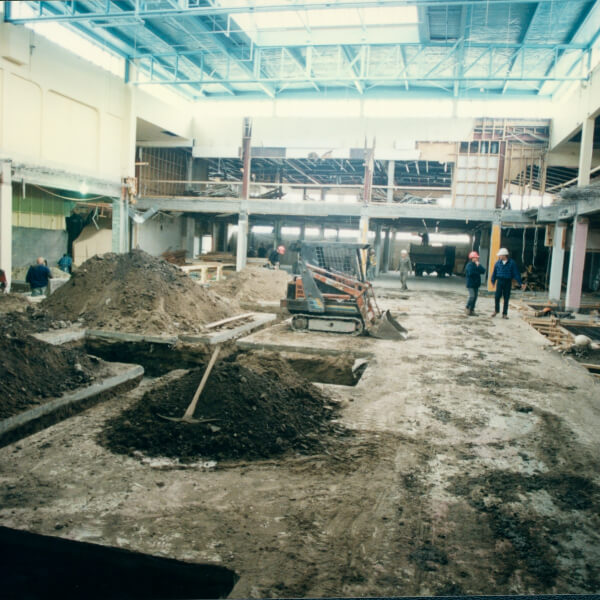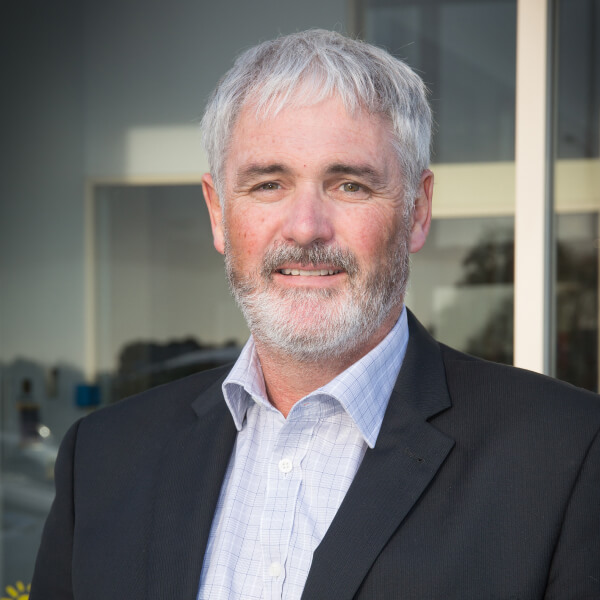 January 2013
A generational connection
Richard Mansell follows in his father's footsteps to become CEO of Coastlands. By this time, community support has become integral to the ethos of Coastlands, and their philanthropic fund donates over $150,000 per year to
Kāpiti community initiatives, sports and the arts.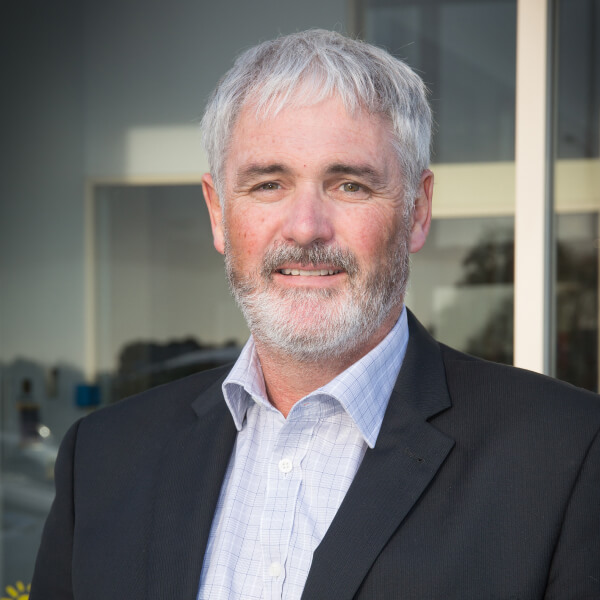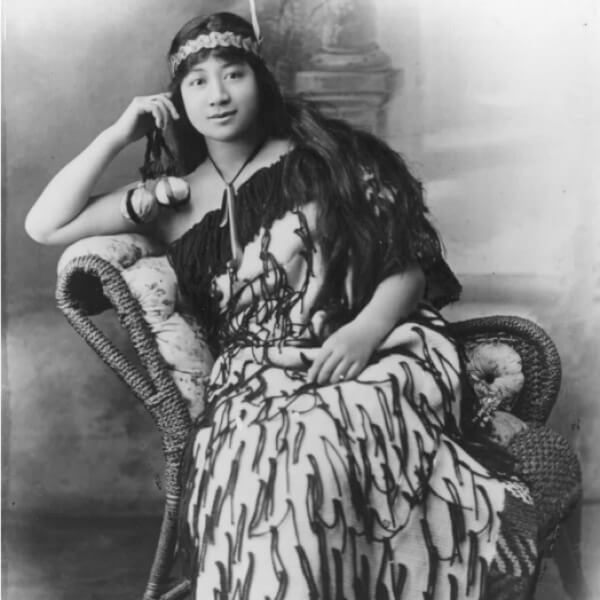 30 May 2017
Honouring a much-loved founder
The next extension of Coastlands, Takiri House, opens with a blessing performed by Ben Ngaia to acknowledge the significance of the land the new building was built on for mana whenua (Te Āti Awa). The building is named after the late Takiri Love, one of the original shareholders of Coastlands and a much-loved community figure.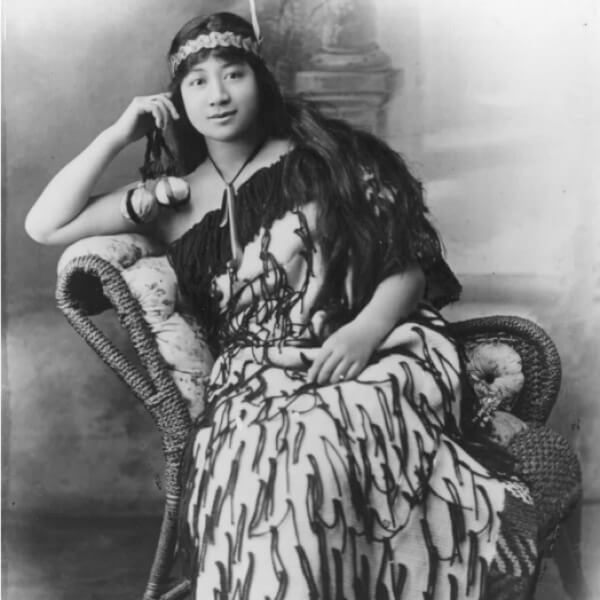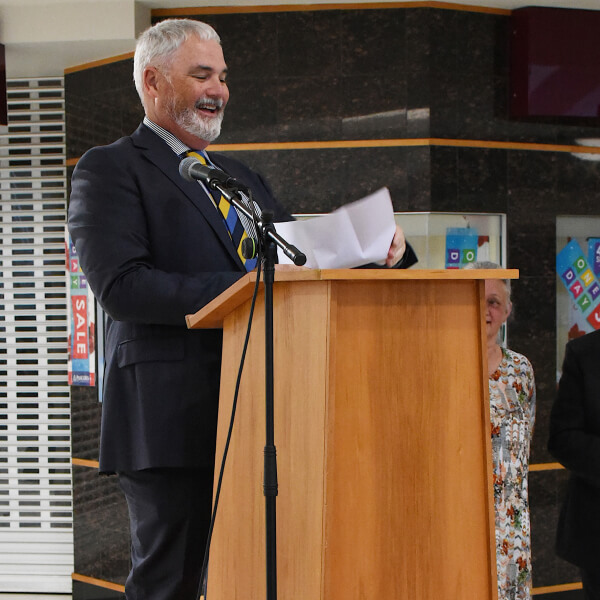 November 2019
Half a century of success
Coastlands celebrates its 50th anniversary with a community street party. Guests enjoy music, food trucks and entertainment, and Richard Mansell gives a heart-warming speech acknowledging the founders, retailers, staff and shoppers who have all played a part in making Coastlands the thriving community hub it is today.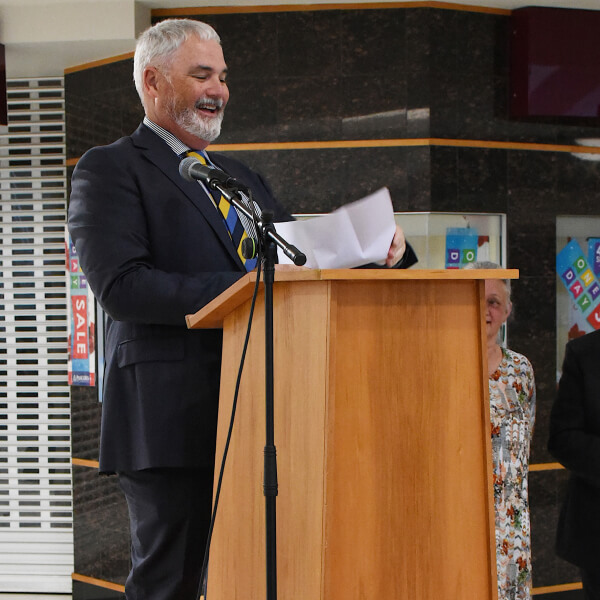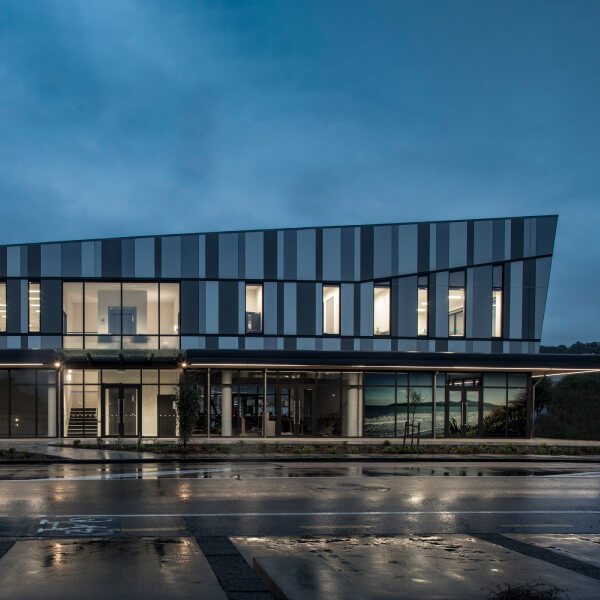 8 May 2020
Takiri II
Construction begins on Takiri II. This building will be a mirror image of the existing Takiri House. Takiri II has a footprint of 400 square metres and about 800 square metres of lettable space.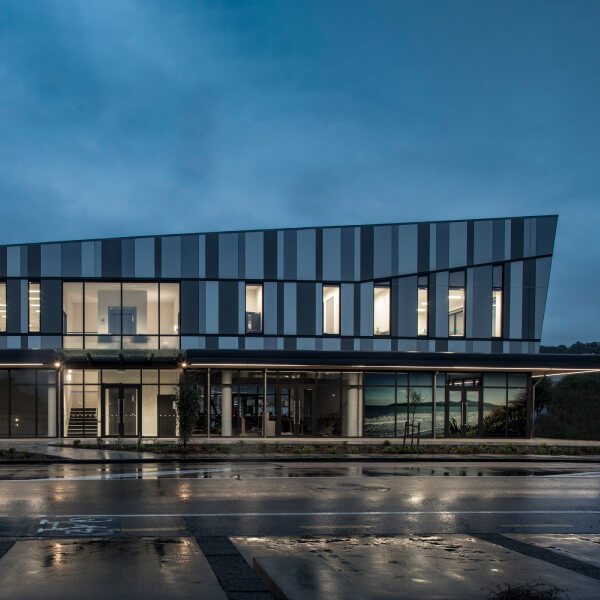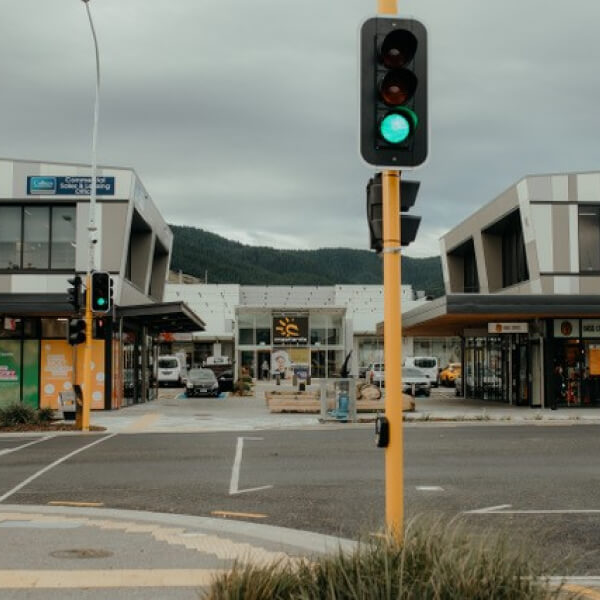 2021
The heart of the Coast
Coastlands has cultivated a space in the heart of the community for people to work, connect, shop and play while enjoying purpose built, pleasant surroundings. As we have grown, the Kāpiti Coast community has grown around us to a population of over 56,000. With over 100 local shareholders and our strong relationship with Māori Trust partners, we house over 120 businesses and provide over 1,500 local jobs.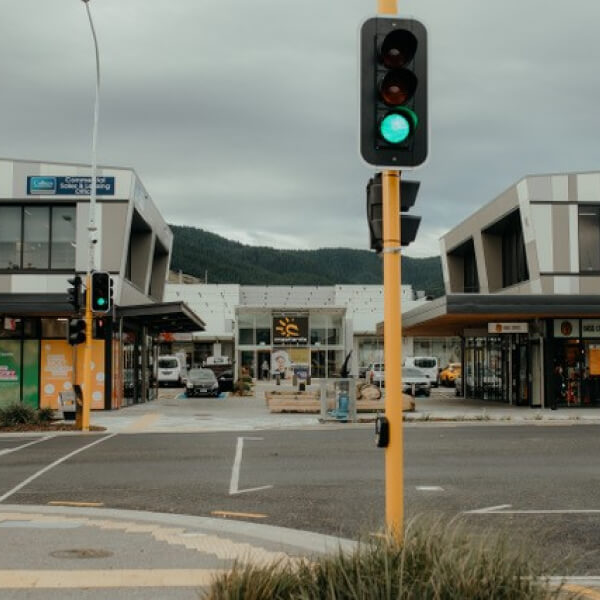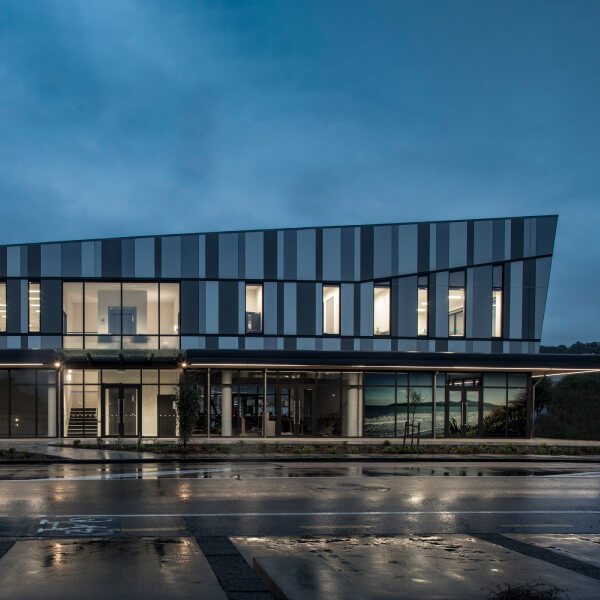 Our vision for the future
Kāpiti has a rapidly growing population and is becoming more nationally significant. Coastlands is committed to continual improvement and supporting the needs and evolving lifestyles of the residents of the Coast and beyond. Our next major project will be a beautifully landscaped eatery precinct overlooking the Wharemauku Stream.
We look forward to many more decades of commercial success and community wellbeing.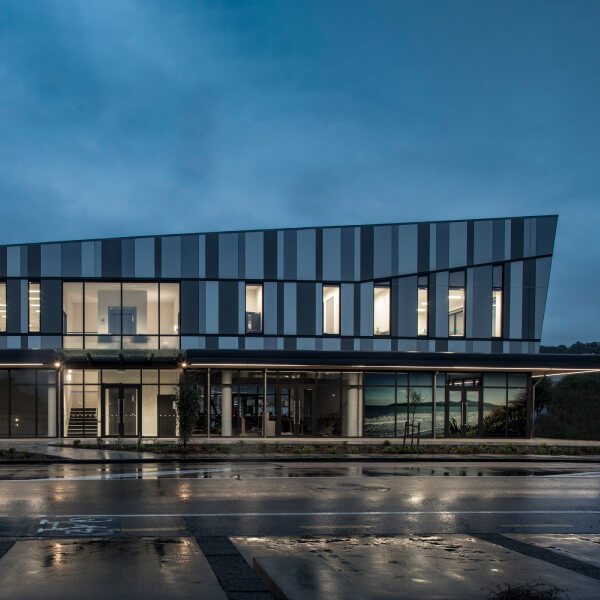 1963
April 1969
6th November 1969
6th November 1970
1973
1982
1987
1988
1991
1996
1998
January 2013
30 May 2017
November 2019
8 May 2020
2021
Our vision for the future